The Japan Art History Forum (JAHF) is affiliated with two professional societies in the United States, the College Art Association and the Association for Asian Studies. Membership is open to anyone worldwide with a serious scholarly interest in the study of Japanese art history, visual and material culture, including faculty and graduate students in art history and related fields, museum professionals, independent scholars, and serious collectors. Current membership: ca. 450+ persons worldwide. Our tax-exempt 501(c) (3) organization was founded in 1997.
Current Board Members:
President: Julie Davis
Vice-president: Namiko Kunimoto
Treasurer: Kari Shepherdson-Scott
Secretary: Justin Jesty
Graduate Student Representative: Susan Dine
Ongoing Board-Appointed Positions:
Listserv Owners: Frank Chance and Tomoko Sakomura
Website Adviser:
Website Administrator:
Annual JAHF membership dues are US$25.00, or US$10.00 if you are a student.
Please choose a membership and fill out your information where required.
We are sorry, but JAHF is not able to accept cash or check payments. If you wish to pay by electronic bank transfer to our U.S. bank account, please contact the JAHF treasurer for instructions. email: jahf.treasurer@gmail.com
Please note that joining implies willingness to have at least your name and email address distributed internally to other members of the group.
Since we are a tax-exempt 501(c)(3) organization, registered with the Internal Revenue Service of the United States, we are able to accept charitable donations from individuals and businesses willing to support our work. Such donations are in addition to annual dues members pay, and will allow us to continue efforts to maintain and expand our web site and undertake other worthy projects that are presently in the planning stages (ideas proposed include prizes for publications and small stipends for graduate students to attend conferences). We would most welcome monetary donations that are unrestricted in their usage, but if any person or business wishes to support a particular initiative, our board will gladly consider such requests.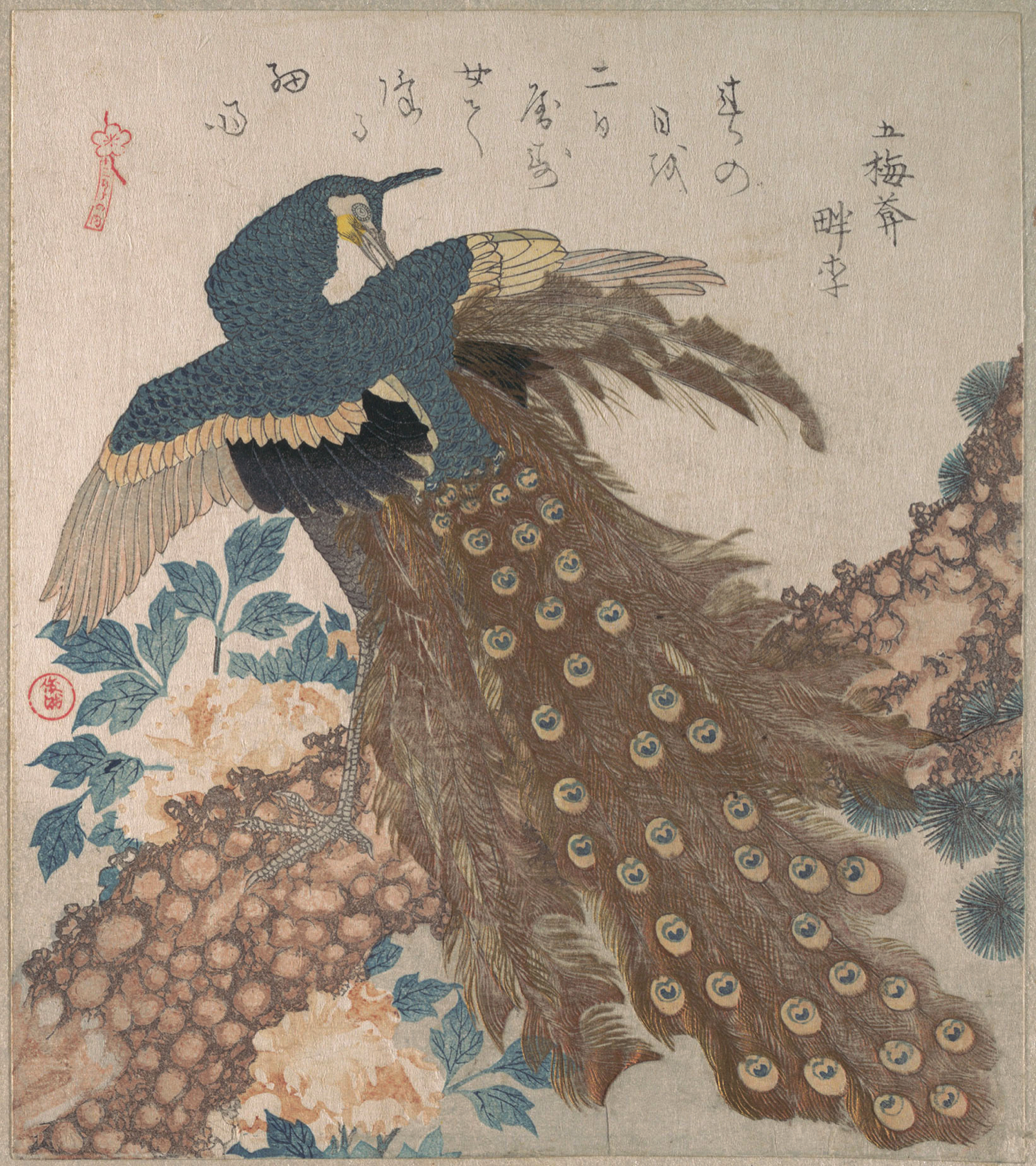 Please contact one of our current board members with requests for special usage of donated funds.
Contributions may be sent using PAYPAL. Sorry, NO CASH PAYMENTS CAN BE ACCEPTED.
For more information regarding donations, please contact the treasurer (jahf.treasurer@gmail.com).
Image Source: Plum Blossom and the Moon (Haru no Fuji), Peacock on Pine Tree and Peonies (Totoya Hokkei)